You are cordially invited to joyfully create your future with Feng Shui expert, Ro Rusnock for the following:
*How to Feng Shui Your Vision Board
*Learn what the the 5 Elements are and how to use them
*3 Steps To Getting the Results You Want From Your Vision Board
When: Saturday, January 9th 2021
Time: 1:00 PM – 4:00 PM
Where: On Zoom. Upon receiving payment you will receive your receipt and as we get closer you will receive items to download and the Zoom invitation.
Sign up right away since I only have the capability to hold 100 attendees in my Zoom room.
Arrive in the Zoom waiting room between 12:45 PM and 12:50 PM so your early and ready to begin promptly at 1 PM. We will be starting the party with a guided meditation to get you grounded and clear of your intentions and dreams for 2021.
PLEASE BE PUNCTUAL. If you know you can not be right on time at 1 PM, please arrive after the meditation (1:30 PM) and we'll let you in from the waiting room at that time.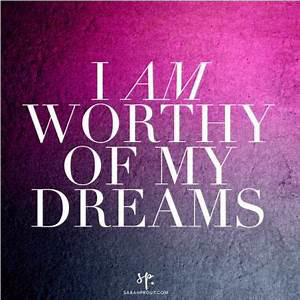 Every year our group of amazing women, men, and teenagers come together for one day to intentionally create their upcoming year from their dreams and intentions. Did we mention how much fun it is to create your life with other heart-centered, powerful individuals who are creating their lives right before your eyes? Listen to the testimonials of those who made their vision boards and watched their dreams come true throughout the year and how they did it!!! If they can do it, so can you!
We now have the "75% Members". Many of our attendees manifest 75% or more of their vision boards throughout the year. If this is you, please let Ro know.
Register: Tickets $35
Have with you: Plain poster board or canvas board, glue, scissors, magazines, letters, words, inspiring emotions, your daughters and sons, sisters and friends. For added value to your experience, Ro recommends bringing a letter, describing to yourself how your ideal 2021 was, felt like, and what you experienced (see below). This will help you cut out the perfect pictures for manifesting the content of your letter. The more clear you are the easier it is for your desires to be magnetically drawn to you.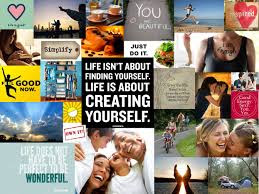 Here is an example:
"Dear Me, I am so happy and grateful that I listened to my intuition and followed it! Even when I didn't like what it had to say, I still honored it, knowing it had my highest good at all times. I gave up foods and people that I know were not good for my beautiful body, heart, soul, and mind. I exercised at least 3 times a week, doing something I really liked so I always felt like I was playing. I encouraged myself to try different experiences and get out of my comfort zone because I know when I am uncomfortable that is when I am growing the most. I applaud myself for asking for exactly what I wanted this year, speaking my true feelings, standing up for myself, and empowering myself to go for it. I made sure to surround myself with people who love me and appreciate my authentic self. I am so proud of myself over the course of 2021 for pushing past my fears and living my best version of myself!
I love you,
Sign your name"
Get a head start contemplating what your desires are for 2021 and begin cutting out pictures now, that inspire and motivate you for your best life….bring them with you the day of the event!
"All creation first begins in the mind"
North Valley Friends: The Desert Foothills Library will not be open this year. Please join us on Sat January 9th on Zoom.