Magnetizing Your Dreams!
With Ro Rusnock
Certified Feng Shui Consultant,
Speaker-Teacher & Coach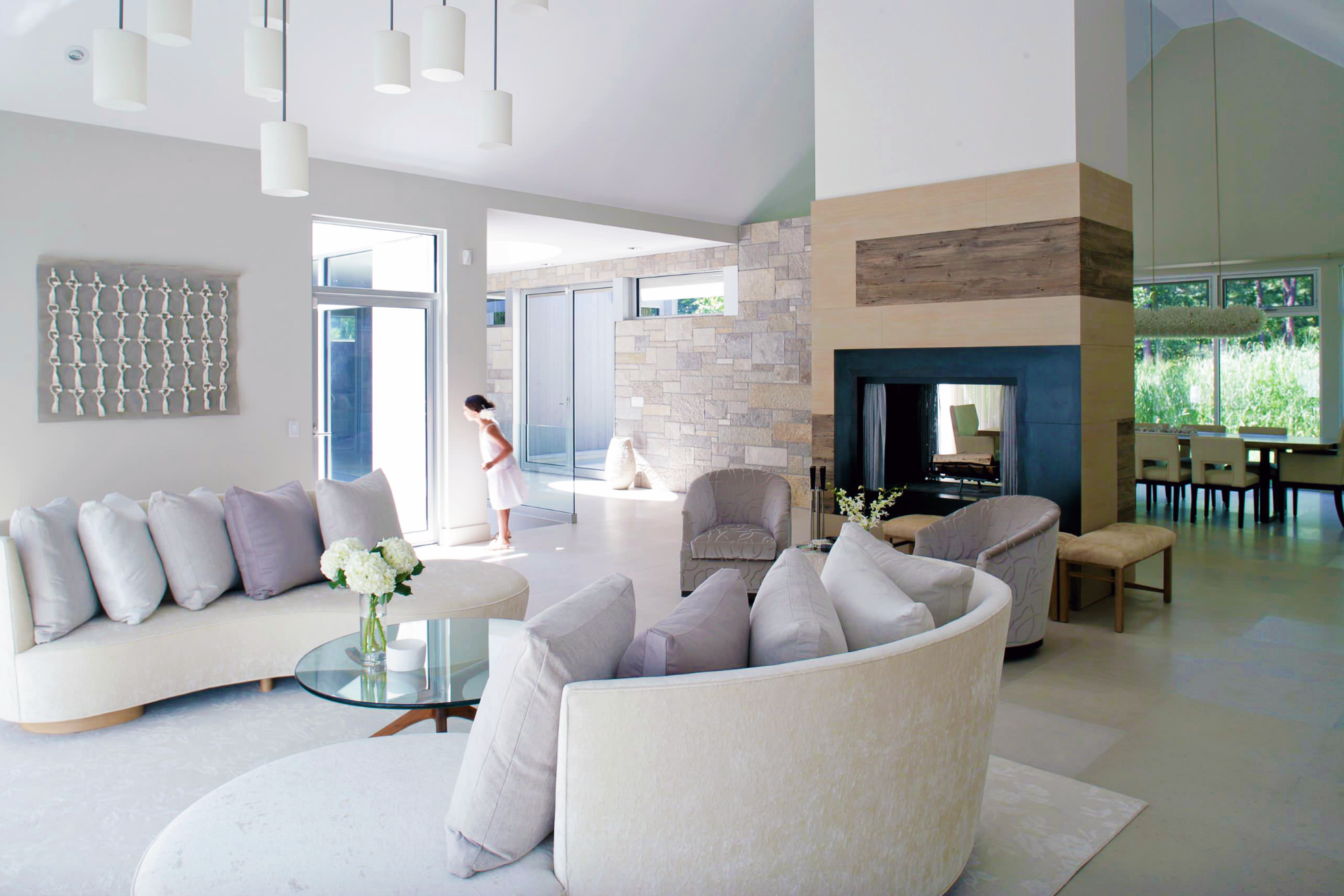 Join Rosanne's email list and get Essential Feng Shui De-cluttering Guidelines Free.
What would you like to Feng Shui?

→ → →  SLIDE THE TOGGLE to explore inner and outer Feng Shui
Feng Shui: YOU
Feng Shui: YOUR SPACE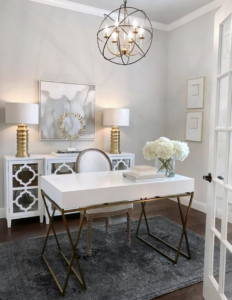 The disciplines of Feng Shui and Interior Design can both contribute to a beautiful space. Applying Feng Shui principles to a space will naturally make it more aesthetically pleasing. However, Feng Shui includes a functional element that interior design does not. Feng Shui will create a space that is orderly, healthy, and full of energy as well as beautiful. Because of this distinction, spaces that might not be candidates for interior design would benefit immensely from Feng Shui (garages, workrooms, storage spaces).
---
Ro understands that every nook and cranny of a living space is alive and is mirroring back aspects of the occupants' internal lives. Every area is considered. For example, she will pay as much attention to your garage as to your bedroom. She will observe how the Chi' is circulating in a living space and how much of your personal Chi' is currently in your environment. Ro asks questions about your life intentions and what desires you have for your future, so she can suggest changes to create the best energy flow for bringing about  the desired intentions (clearing clutter, painting walls, adding water features, wind chimes, candles, artwork etc.). Ro can use your own furniture and help you to rearrange each room to harmonize the energy flow.
Inspired to change your life? Learn More.
Sonora Quest Laboratories' Corporate lobby transformation.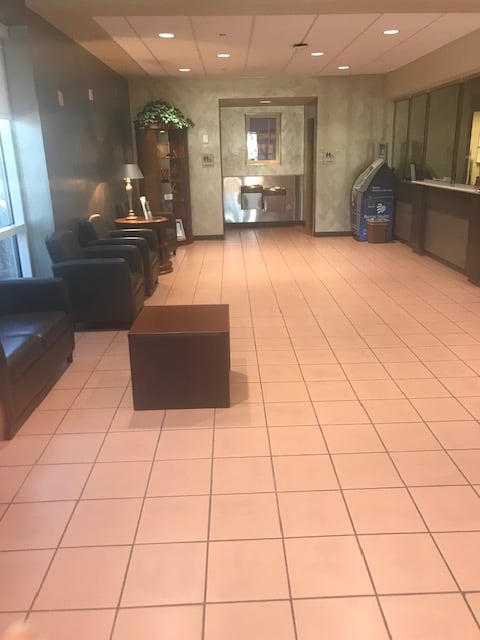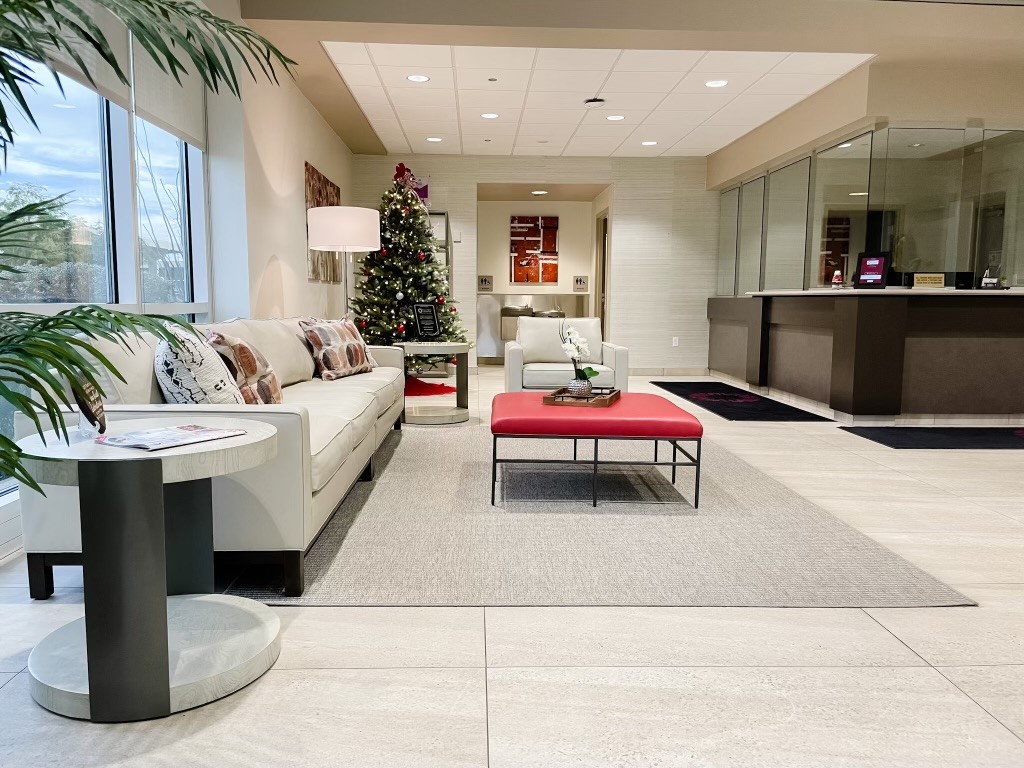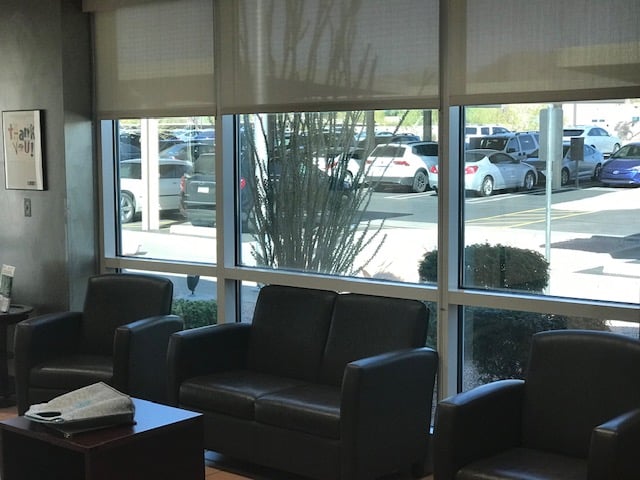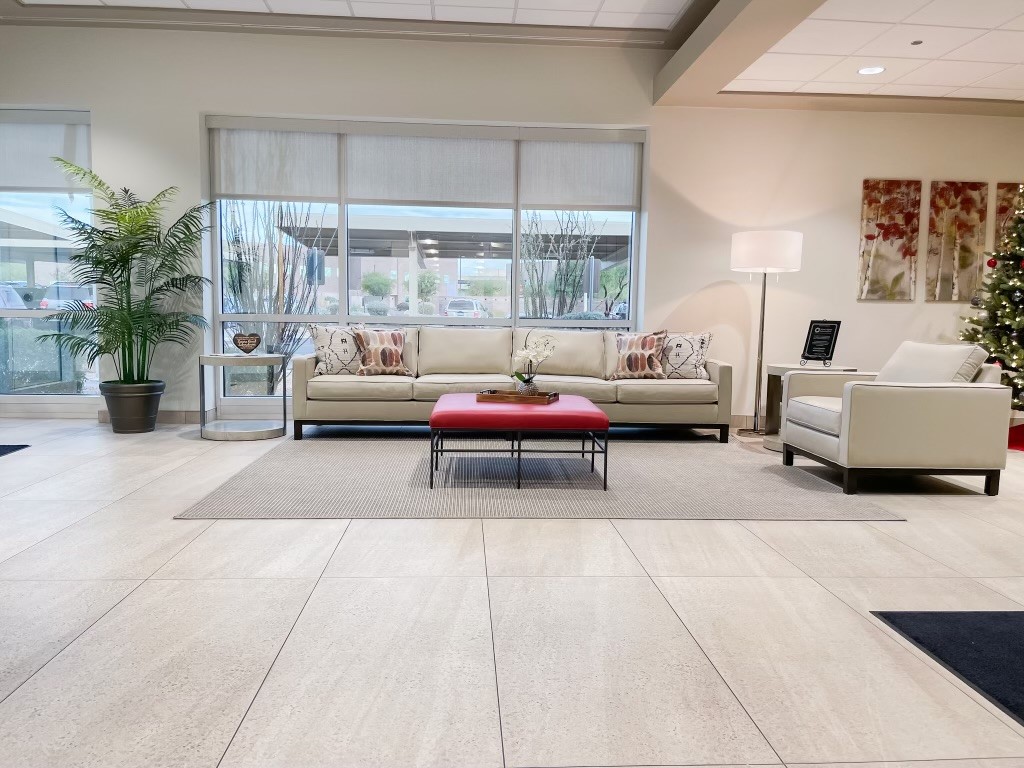 Thank you to Breyan Sussman, with Ethan Allen, who brought her magnificent talent of design together with my infusion of Feng Shui. The new design offers safety, comfort, and beauty to this lobby that needed so much love and inspiration.