Testimonial from Karen:
Meeting Ro for the first time was like being embraced by family. Our personalities immediately connected in a very high level. I recognized and could "feel" the powerful light of goodness, knowledge and vibrant energy that she has to share.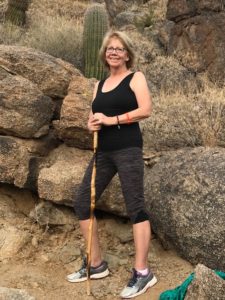 I initially participated in Feng Shui classes with Ro and had my home evaluated. This was invaluable in identifying areas in my home to elevate the chi in my life. The changes were subtle but significant for laying the foundation of emotional and physical changes I was trying to make.
Vision Board events were another layer in creating a "discipline" critical in my journey of moving through hard set mental blocks.
In these last couple years Ro's personal coaching program was an incredible force in moving through the devastation of a cancer diagnosis. Her gentle but powerful guidance helped me view the potential for a new vision of my life. I began to not only understand that "everything was for my own good" but have the energy to achieve goals I never imagined. Most importantly, my work on all levels with Ro has made me attuned to living life in a very present way and filled with joy.
I look forward to continued learning opportunities with Ro to ignite the light within me even brighter!
Karen
Testimonial from Clarisse:
After receiving a license and certification in Fashion Feng Shui, I started to read about Feng Shui for my home environment online and purchased several books. Ro Rusnock's reputation proceeded my getting to know her. She was highly recommended by several friends. I became acquainted with Ro when she presented a talk at the National Association of Women Business Owners' (NAWBO) University. My ears rang with enthusiasm and I followed her instructions given at her talk about "corrections" to the Chi' Energy for my home. I made arrangements with Ro to come to my home for an assessment. My husband joined in as well and was very impressed with Ro's talent.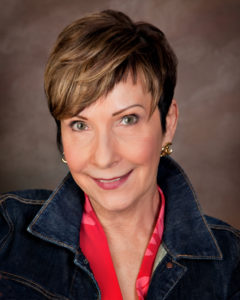 Ro's calm, serene presence is addicting to be around. In her assessment, Ro pointed out everything in a positive way what we did right and made suggestions for corrections. Ro provided us with a written report spelling out in simple terms what we needed to do within and outside of our home. My husband and I started in on what we could accomplish immediately and made plans on how we would get all the corrections completed within six months. Even with a few "corrections" made, the energy in our home, at our front entry way and in our backyard have brought us better health, better energy of the home and of our persons. The most significant change is the money flowing to us by the correction of our beautiful fountain installed in our backyard! I highly recommend Ro Rusnock, Elements and Energy, LLC., to help you create more energy and prosperity in your personal life and in your space environment.
Thank you, Dear One, for your tremendous talent.
Many blessings,
Clarisse
Testimonial from Tamara:
I have had the privilege to experience Rosanne Rusnock's Magnetizing Your Dreams coaching experience. Nothing could have prepared me for how life changing this program would become. From the first meeting on it was if my life took off, my daily routines transformed, I manifested opportunities and people that would support and lead me to my next step on my journey. It was if all my blocks and stagnate energy had lifted. Rosanne has a gift in uncovering and bringing to the surface any blocks that may be stopping you from your life purpose. She highlights your life in such a gentle, inspiring way that you leave every session feeling refreshed. Ro has such a compassionate and warm demeanor she holds such a sacred space allowing healing and transformation to occur. She is an inspiring teacher, speaker and healer. Her Magnetizing Your Dreams coaching experience was well worth the investment, the biggest step is saying, "Yes" to yourself and this program."
~Tamara, Scottsdale, Arizona
Testimonial from Ronnie:
My husband and I recently enlisted the services of Julie and Ro of "Elements and Energy" when we were selling our home. Their expertise in design and Feng Shui enabled us to stage our home beautifully, without feeling that we had removed our home's character and style. I believe their efforts presented our home in it's best light and was a great contributing factor in attracting the right buyers. As a result, our home is now under contract and we are set for a close of contract this month. We would highly recommend Julie and Ro and their services.
Warmest regards,
Ronnie
Testimonial from Mark:
Rosanne is an expert in her field. Her consultations for our corporate headquarters and one of our satellite offices were spot-on, and we started seeing positive results immediately. I highly recommend Rosanne for corporate and individual consultations. For energetic solutions, we trust no one more than Rosanne and her team.
Testimonial from Shanna:
I wanted to drop you a note to thank you for your informative, extensive and FUN assessment. I really had no idea what to expect, but it's been something I wanted to do for a LONG time. I have just gone through a HUGE change in my life, starting my own business, and felt like I needed to clear some things out in order to get un-stuck. We've lived in the same house for more than 10 years and some of the things you suggested are things I always wanted to do. But most were totally new and some were completely different than anything I would have ever done. We started that weekend by making only a few of the minor changes, bringing in some plants and moving some photos around and decluttering. Literally the very next day, business started to come from no where…and every day since, I can count on 1 or 2 calls that I was not expecting…all people wanting to do business with me! I'm totally blown away, and absolutely thrilled!!! My business is in a temporary space right now, but as soon as we have a permanent home, I will absolutely have you come in and assess my office. Thanks again, and I'll be recommending you to everyone I know!!!
Testimonial from Lori:
Dear Ro-
Thank you so much for the "Live" training that you put together for us in Sedona. That format really made the training possible for me, and I so appreciate all the planning and arranging you did to provide us with a fascinating and nurturing experience. It was absolutely transformational, and I'm so, so glad I decided to join the course.
To have the opportunity for immediate exchange with other students and on-the -spot feedback and guidance from you was invaluable.
Everything you did to provide comfort and a rich and varied experience was very much appreciated by all of us in the class.
I'm really enjoying the unfolding of my Feng Shui journey, and I look forward to crossing paths with you again.
Thank you, dear Ro, for your wonderful vitality, enthusiasm, support, and knowledge.
Many blessings-
Lori
Testimonial from Scottie:
Oh my goodness…I just adore Ro Rusnock and her positivity! She is one of those people who can light up a room simply by her presence.
Ever since working with Ro my life keeps getting juicier in every way every day.
Ro flew to Oklahoma City and spent the week helping me and 10 of my friends raise the Chi in our homes.
You seriously cannot put a price tag on her time or advice. We made a bunch of changes, like moving my standing mirror from my bedroom. I had no idea my mirror was bouncing energy around while I slept at night and keeping me from getting a good night's rest. My bedroom feels so much calmer now and my energy levels continue to go way up!
Ro is such a gift to the world and a friend for life.